Essatto Hierarchies
Creating multiple hierarchies in Essatto is easy and provides a flexible and quick way to analyse and group your data. For example, you may have a number of entities using different charts of account and you would like to produce a Group Profit and Loss Statement drillable to transaction level or individual entity.
Do you have this challenge?
Transitioning multiple companies from an old accounting system to a new Odoo system and you would like to have access to the last three years of historical data. The data is structured using the old chart of account so that you are able to do year on year analysis without jumping in and out of different systems and spending hours aligning data between the old and new charts of account.
Management have responsibilities for various aspects of the business across different entities and currently produce profitability reports that reflect performance in spreadsheets.

Bonuses are set for sales reps that have territories across entities based on the profitability contribution of the clients and products they are responsible for. This is currently being done in spreadsheets, takes a long time and is prone to errors.

What if there was an easier way?
Introducing Essatto Hierarchies.
Imagine the ability to consolidate various COA into one view or group or map your historical data into the current view. This and more is possible with Essatto hierarchies.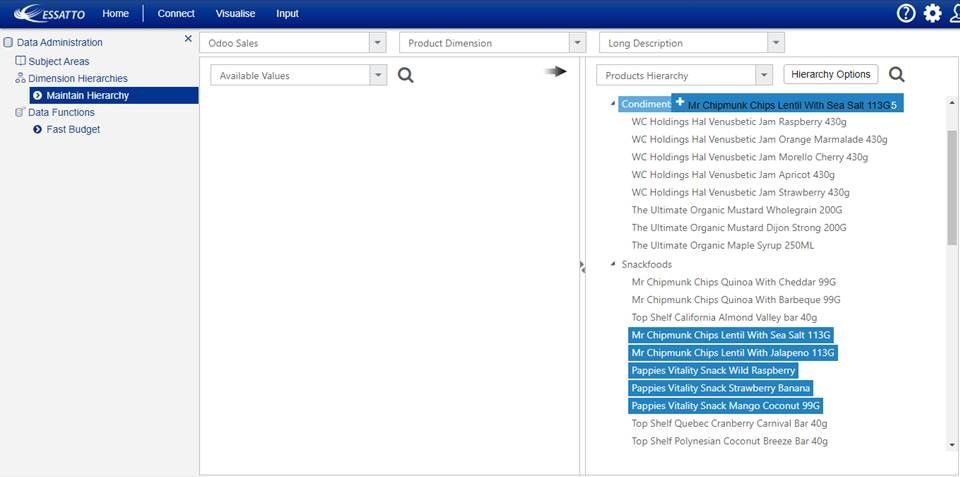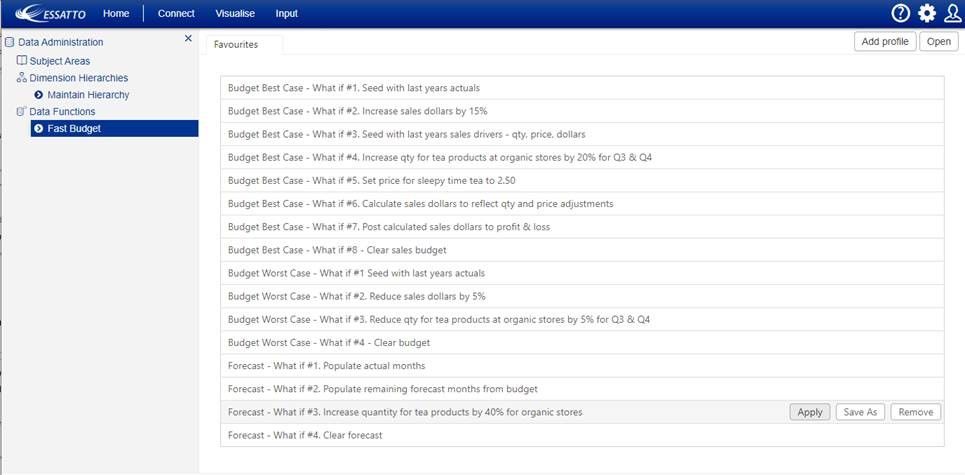 Group Analytic Account, Accounts, Products and Customers across entities
Group your work centres to meet your responsibility reporting requirements. Create multiple hierarchies that groups your data to meet your financial and operational requirements across entities. The possibilities are endless.